Our foundation Western Girls Training Centre has some loyal contributors   who we are most grateful for their monthly contribution.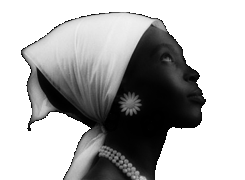 Did you become
enthusiastic
?
Do you want to support us financially?
Do you have an idea on how you or your company can help our foundation?
Then we like to get in touch with you!
How can you help?
Stichting Western Girls Training Centre is predominately operated by volunteers. The Training Centre has been able to provide sewing training to a small number of girls thanks to donations from generous people and some income from the sales of the garments. We are ready to provide training to more girls, establish a new building, purchase new equipment and work with businesses to set up partnerships. For all this to happen we urgently need donations and/or funding.
There are many ways to help us out.
One-time donation
You can make a one time pay to help us out with our training centre, or to buy new sewing machines, or to pay for our teacher.
Support a student
A small monthly contribution can ensure a student can attend regularly by providing the cost of materials, transport to the training centre or her lunch.
Business Partnerships
Do you know a business that we could partner with? We would be happy to hear from you. Please contact us at info@helpghanagirls.com
IT's EASY TO DONATE
All donations are tax deductible!
You can make use off our online payment methode. Please click here.
If you prefer to pay directly via bank transfer you can make use of the banking details below.
Triodos Rek.nr: NL55TRIO0254709893
Iban: NL55TRIO0254709893
BIC: TRIONL2U t.n.v. Stichting Western Girls Training Centre.

Western Girls Training Centre is registered at the Chamber of Commerce Haarlem Nr: 55193137