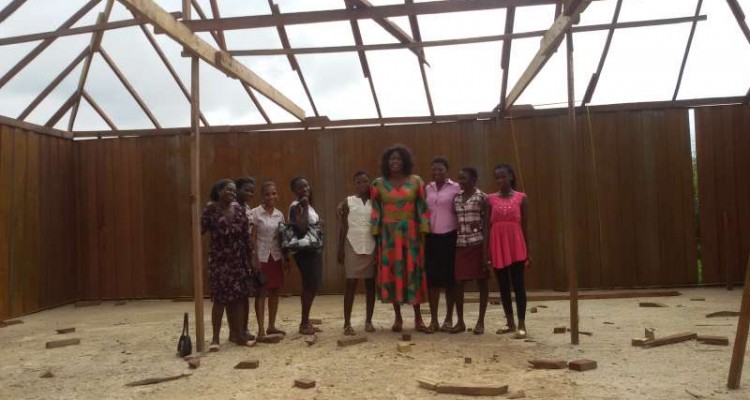 Our school, how it started and where we stand now
The school started in a garage owned by our teacher Marian Minnah. A small room which was a great location at that time to teach the students. But right from the beginning we knew that the garage was intended for temporary use. After all, our teacher had the students around her house throughout the day, so her privacy was gone. We also knew that the location was not big enough, students were working pretty close together, with the result that the available working space was limited.
It was therefore decided to look for a better alternative. And it worked. We were able to purchase a piece of land for the construction of a larger school. It is our purpose that this school will have several rooms. A classroom, a room in which we can organize workshops, a storage space and a provision for a kitchen and toilet.
An impression of the construction
Meanwhile, the students moved into the new school and they can continue their training. The school isn't finished yet, but luckely the students are able to get education. At this time we don't have enough money to divide the rooms into seperate rooms. We hope we are able to realize this in the future and will keep you informed with news on the latest developments.
Each donation in order to achieve the end goal is more than welcome. If you are willing to help us, this can be done by clicking  
this link
Related